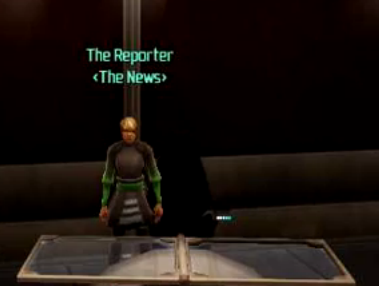 The Reporter
The Reporter was a kind, cool... well reporter, he wanted to be everyones friend and even when rudely spoken of would be ignored. His early life was unknown but we know that his parents died and he had to start as a not known reporter for The Holonet News. After years of work and befriending many known people of the galaxy such as Xalandra Nova and Empress Debra. He soon Created his own blog (Which is on youtube) but completely failed he just got nervous on the camera so he started showing prerecorded chats. While on his way home from his latest show he got shot from a sniper and was sadly killed. While The Holonet news mourned him nobody has yet claimed his legacy.
Ad blocker interference detected!
Wikia is a free-to-use site that makes money from advertising. We have a modified experience for viewers using ad blockers

Wikia is not accessible if you've made further modifications. Remove the custom ad blocker rule(s) and the page will load as expected.