The Clone Wars Adventures Character Wiki's 10th In Game Event
Second Anniversary Trivial Contest Winner!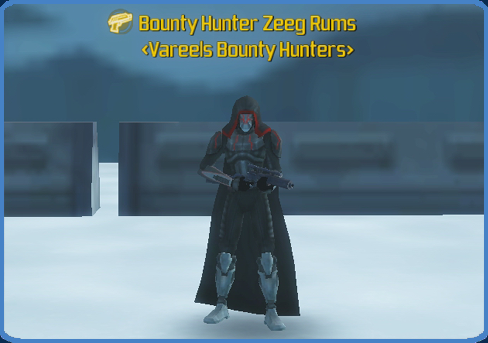 Zeeg Rums!
The Clone Wars Adventures Character Wiki had their tenth in game event in celebration of the wiki's second anniversary! The Second Anniversary Trivial Contest, where players arrived at Wuher MosEisley's Orto Plutonia housing lot and answered CWACW related trivia questions on Saturday September 21st, 2013! The winners were determined on who first correctly answered the most questions.
There were three prizes:
The 1st place winner with 4 points was Zeeg Rums, he won a Free Wordmark active from 9/21/13 through 10/05/13, which he gave to Darth Jievous!
The 2nd place winner with 3 points was Bail Bactapack, he won a wordmark for his article.
The 3rd place winner with 2.5 points was Boomdodger Gai Prosstang, he won a wordmark for his article.
Event Media
Questions
 

#

 

Question

 

Winner
01

Q. Who held a CWA Hall of Fame contest blog in which users participated throughout early September?

Zeeg Rums
02

Q. Who was the most recent user to be promoted to chat mod?

Bail Bactapack
03

Q. Name 3 characters that have articles on the wiki that also have been an SOE Gamer of the month.

Zeeg Rums
04

Q. What was the last milestone the site hit?

A. 2nd Anniversary on September 21st, 2013

Zeeg Rums
05

Q. Before wordmarks were won at events, how were they earned?

Boomdodger
06

Q. Which squad category currently has the most characters linked to it?

Boomdodger
07

Q. Who faced the spirit of Darth Revan to become a Jedi Knight, because they were both considered special?

Nobody
08

Q. Who traveled to Tatooine while hunting Jango Fett?

Nobody
09

Q. Who won last year's Anniversary Trvia Event?

A. Boomdodger, Boomdodger answered "Me" first and got a half point.

Bail Bactapack
1/2 to Boom
10

Q. Which Jedi was born on Shili and eventually became the senator for that planet?

Nobody
11

Q. Who was the most recent user to be promoted to admin?

Bail Bactapack
12

Q. Which article is currently the longest?

Nobody
13

Q. Who lost a good friend, Gand padawan Vaapesh, during the Battle of Jabiim?

Darth Jievous
14

Q. What was the mystery item featured in life day event?

Samuel Spottedfire
15

Q. Which character article was the first character article to be created by a user that was not an admin on the wiki?

Nobody
16

Q. Which character at one point created computer generated renders of characters on the wiki?

Spectra Phantom
 

#

 

Misplaced Questions

 

Winner
20

Q. How many events have the cwa character wiki hosted?

Nobody
Ad blocker interference detected!
Wikia is a free-to-use site that makes money from advertising. We have a modified experience for viewers using ad blockers

Wikia is not accessible if you've made further modifications. Remove the custom ad blocker rule(s) and the page will load as expected.