The judges have judged, and the winners have won! The October Costume Challenge has come to an end at the Halloween Party by announcing the special Costume Contest winners! First I would like to thank the judges, the Clone Wars Adventures Development team! Thank you! Who have also offered to help with a prize for each winner!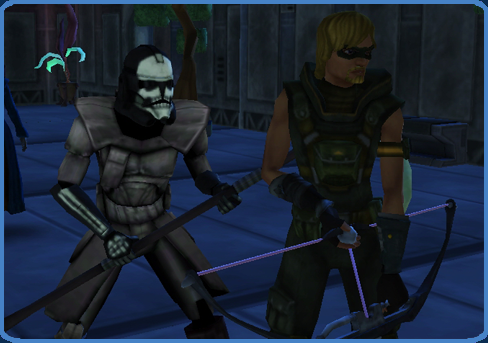 The winners were,
1st place, a Tie! Boba Bactapack and Grif Starsong! They have won a Card Assault Booster pack!
2nd place, a Tie! SaiTorr Ecwropri and CPLRusty Layman! They have won a cargo crate access code!
3rd place, Jarek Osari! He has won 26 boost points!
Submissions
Ad blocker interference detected!
Wikia is a free-to-use site that makes money from advertising. We have a modified experience for viewers using ad blockers

Wikia is not accessible if you've made further modifications. Remove the custom ad blocker rule(s) and the page will load as expected.