The Clone Wars Adventures Character Wiki's Fifth Ingame Event
Obstacle Competition Winner!
The republic is saved! Navik the Red has been defeated under the hands of 3 brave players!
Clone Wars Adventures Character Wiki had their fifth ingame event! Wuher MosEisley hosted a Obstacle Competition at his Geonosis lot obstacle course specially built for the competition! It was held Friday November 30th, 2012.
The 1st place Winner of this event was Xhal Bactaspeed, he won a free Hip-mounted Cannon code, and

 wordmark for a friend! He chose Wuher MosEisley for wordmark, I (Wuher) tried to deny, but he kept insisting, a big thank you to Xhal.
The 2nd place winner was Rex Bactapack!
The 3rd place winner was CPLRusty Layman!
Event Footage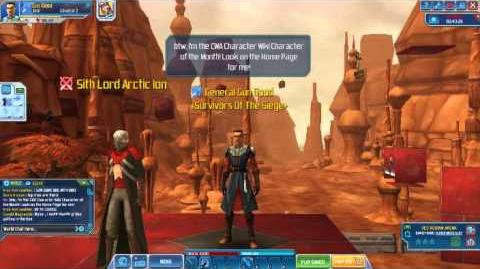 Ad blocker interference detected!
Wikia is a free-to-use site that makes money from advertising. We have a modified experience for viewers using ad blockers

Wikia is not accessible if you've made further modifications. Remove the custom ad blocker rule(s) and the page will load as expected.