"It's never too late to change."
-Lotte Doolosh-
Lotte Doolosh was a man of different professions in his lifetime. However, a lot of his life was as tragic as happy. He was a Sith lord, a jedi, an ARC trooper in the Grand Army of the Republic, and is currently a Mandalorian mercenary, though he is a member of the Doolosh clan.
Biography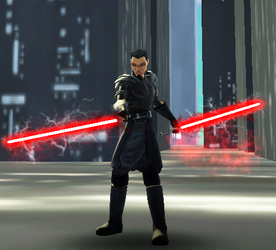 Ad blocker interference detected!
Wikia is a free-to-use site that makes money from advertising. We have a modified experience for viewers using ad blockers

Wikia is not accessible if you've made further modifications. Remove the custom ad blocker rule(s) and the page will load as expected.