The Clone Wars Adventures Character Wiki's 7th Ingame Event
Jawa Jumble Winner!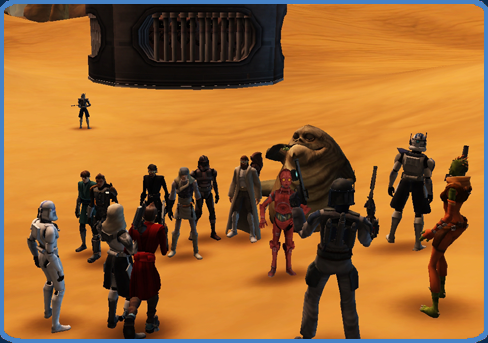 Aktik's clan is safe once again! Aktik's Jumbo Jawa Clan of 50 Jawas have all been rescued, 46 Jawa were found in the cage, and the others were found not far away.
The Clone Wars Adventures Character Wiki had their seventh ingame event! Jawa Jumble held at Wuher MosEisley's Tatooine Lot, Dangerous Jawa Junction, specially prepared for the event! It was held Thursday January 31st, 2013.
The winner won a chance to be on a wordmark from January 31st, 2013 to February 7th, 2013.
The Second place winner was Jarek Osari, who guessed 47 Jawas.
Ad blocker interference detected!
Wikia is a free-to-use site that makes money from advertising. We have a modified experience for viewers using ad blockers

Wikia is not accessible if you've made further modifications. Remove the custom ad blocker rule(s) and the page will load as expected.