Cole Waterider
[[File:

|center|289px]]
Biographical information
Homeworld

Kamino

Born

32 BBY

Died

22 BBY, Aboard the Gundark

Physical description
Species

human (clone)

Gender

male

Height

"6"

Mass

80kg

Hair color

brown

Eye color

brown

Skin color

fair

Blood type

O

Chronological and political information
Era(s)

Rise of the Empire Era(clone wars era)

Affiliation

Grand Army of the Republic
Galactic Republic
Tresherslider's Shadow Company

Current Squad

Tresherslider's Shadow Company

Squad Rank

Sargent
Cole Waterider was a clone who severed during the Clone Wars. But died trying escape the CIS cruiser that held Jack Tresherslider.
Meeting Tresherslider
22 BBY, Battle of Teth Cole was assigned to Jack Tresherslider's Company. They're mission was to buy time for General Skywalker to rescue a Hutlet. Fighting beside Tresherslider, Cole Jack & Shadow Company were able to defend the monastery. But soon were over ran and taken prisoner.
The Rescue
After hearing that Tresherslider was captive by bounty hunter Dave Forcetammer. Shadow Company had raced in while dueling Forcetammer Cole had placed explosives all around the ship. Cole ended his life, sacrificing himself by blowing up the ship. But Shadow Company escaped.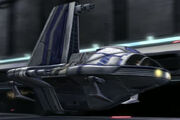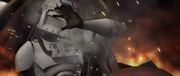 Ad blocker interference detected!
Wikia is a free-to-use site that makes money from advertising. We have a modified experience for viewers using ad blockers

Wikia is not accessible if you've made further modifications. Remove the custom ad blocker rule(s) and the page will load as expected.