Brian Nation had a long life he was Born on Tatooine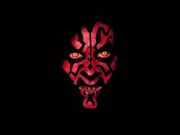 away from his brothers who had been on their own on mandalore i as left here during constant battles against my family thats when it got out of hand and i was taken from a bounty hunter...They took me to mandalore i finally escaped looking for my brothers not knowing one left the planet....When i found one of my brothers the second oldest he told me that he was looking for the other we all then ended up on mandalore again we all went too the night brothers too train and eventually the jedi found us and we became one.................................................................Not too long ago the oldest has died by dark nebula his name was Kaiden Holoburst and me and my other brother Snc Holoburst have sworn to destroy nebula...
Ad blocker interference detected!
Wikia is a free-to-use site that makes money from advertising. We have a modified experience for viewers using ad blockers

Wikia is not accessible if you've made further modifications. Remove the custom ad blocker rule(s) and the page will load as expected.